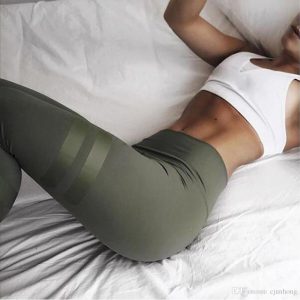 …are my most recent observations, and kinda my favorites for sure! If nothing else, now that I've been a gym guy for a while now, I've found that it can really be a fun place to observe and ponder, as such things clearly interest me… Sadly.
There's the casual homophobia displayed between some of the younger guys that go there, used as a way to break each other's balls, yet always involves touching somehow. Or you'll have the occasional older guy try and work in with a girl half his age, when there is literally a free machine on the other side that he didn't "see." I'm not gonna lie, I eat those awkward moments up like my granola \ dark chocolate pre-workout combo, even when I'm dangerously close.
A couple weeks ago my current trainer was helping me with this upper arm thing, which I'm told is supposed to help with upper arms. These three early 20 something's in their beautiful third world stitched yoga pants were having a powwow on the other side of this contraption. They were in no hurry and didn't seem to quite cotton to my playing dumb with my trainer, who could only smile at my ten thumbed attempt at humor. (My logic being if girls roll their eyes at jocks, then the anti jock's got a shot right? Yeah no.)
So then a jock walks over and asks if he can work in while they're talking; it was where you stand in the middle of this open space and pull at these germy plastic handles for your chest, which no one ever bothers cleaning, believe me I've checked. The blonde gave him a look and made that disgusted sound, saying something to the effect of; "It's not like we were frickin using it anyway." (Not frickin) And well, they really weren't, with even the one friend looking stunned.
My eyes went wide, my trainer had to 'use his phone,' and the jock did his thing. I was very tempted to ask if she was using reverse irony of some sort, essentially admitting that she really wasn't using it and that "sure friend, go right ahead and work on your pectorals while my girlfriend's and I talk about repping for these horrible big pharma companies," but saying so in kind of a dick way to save face for some reason. I really wasn't sure, and clearly am still perplexed weeks later.
Either way, examples like those and just so many more are one of the things I look forward to sharing with you people.