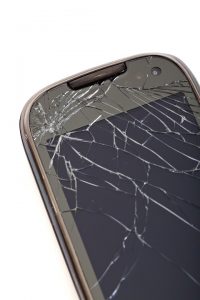 …but that's because my niece was a rat, so I was naturally biased. That is the play I went to tonight that she was in. Sitting on a bench with no back with her parents and some other family members, I gotta say she knocked her lines out of the park! (That's a baseball reference… I use them now cause I'm a gym guy.) So naturally for the first time in my life, I was pro rat; though to be fair I was never anti rat.
I always thought they were kinda cute, though like a super nova, I'd rather admire them from afar than right near one. One would burn me to a crisp and the other would have my germy spidey senses going off… Ironic since both would make me equally uncomfortable.
So a few observations include that most parents would rather watch their kid's play through their iPhones. That irks me because Apple isn't customizable enough for my liking; but the larger issue is that they're literally watching the action through a small screen instead of using the two screens built into their eye holes. Now I grant you my vision is crap and my eyes the same color, but at least I can enjoy live performance art in real time as opposed to later on my computer. (Though to be fair, I understand wanting it for later, as my dad would schlep those 8 pound VHS cameras around back in the day for myself and four siblings!)
Then again, the cell I'm using is a cracked up temp I'm relying on until the replacement arrives in the mail. It's bad enough to nearly pierce my thumbs, something my other niece thought was funny and attempted to get it to do just that to my fingers. I've always said that I'm close with my family and we all love each other, but you've got to have thick skin for sure, as even the little ones are chop busting extraordinaires… And literally try to see how thick my skin is using my damaged LG screen to observe and report!
But that's fine, I didn't want to be 'that guy' at the play; you know, the one that isn't a parent but was guilted into going and wants to make sure everyone around him knows. Douche bag is also applicable in describing this kind of gent. Now certainly vegans and vegetarians could be described as the type that leads with that when around other people, which is fine cause they're awesome so yeah… But at least do so in a way that leaves the people you're talking to about it not silently retching when you walk away.
A couple of the other parents I recognized as friends of my sister's, or from when I helped the latter out when she was Room Mom before. (That's a title right, so capitalization is fine I think.) I thought it cute to call me Room Matt, but it didn't quite stick, so I didn't push it. Either way it crossed my mind to hand out my TAV cards, thank you VistaPrint, but I thought yeah no, not the best time… Not the worst time either, but I wasn't feeling it and the room was kinda stuffy thanks to a good old fashioned South Jersey heat wave in May!
Anyway the family I went with wasn't feeling like Friendlys, which sucked for me because I'm always feeling like Friendlys, especially now that my eating habits aren't drek. But it wasn't meant to be so I gathered my decorated close pins and home I went. (Pictured actual, as the one niece I mentioned, the one trying to pierce my fingers with my phone, likes to do crafts with me; mostly because she loves how my docker \ polo combo usually gets messed up on account of my ten thumbs and lack of artistic dexterity \ creativity when it comes to that kind of art!)
So I guess all that's left to do is drink some water and eat some Lindt Excellence and Nature Valley and hit the weights! (Sorry, I was trying to sound cool but having now demonstrated the opposite, I'll just stop.)