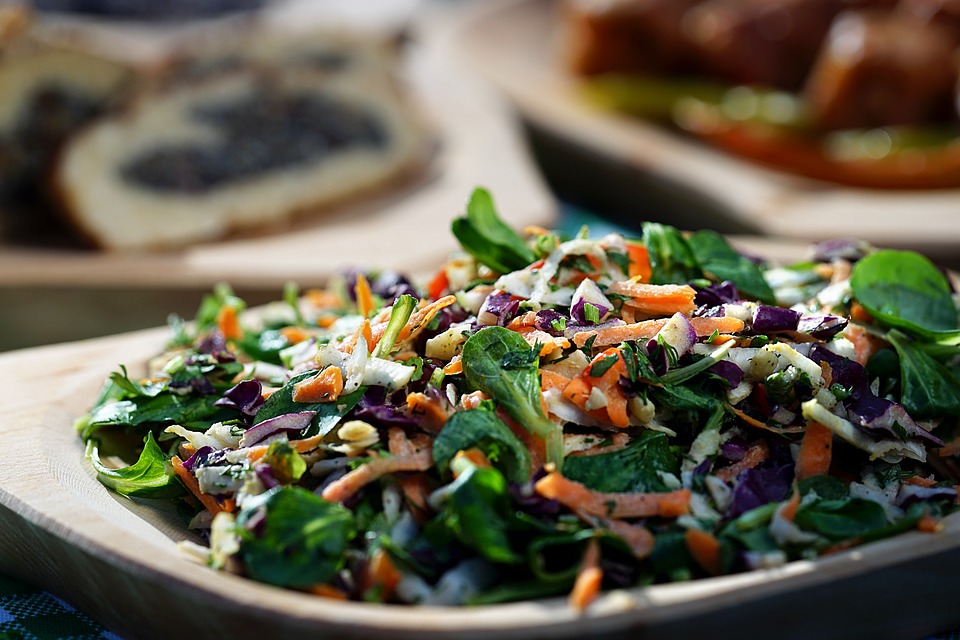 Back when my palate was less than stellar, but before I kinda just ran on Cheerios for a bit, I called salads my 'go to green.' As in they were one of the few greens I ate consistently, and with a recipe like this, it's not hard to see why they still are! So check out this healthy and fun departure of the crisp green salad you're use to.
– 1 tablespoon olive oil
– 1 small red onion, halved and cut into 1⁄4-inch slices
– 2 medium English cucumbers, peeled, halved lengthwise, and cut into
– 1⁄4-inch slices
– 5 leaves red leaf lettuce, cut into 1⁄2-inch strips
– Salt and freshly ground black pepper
– 6 ripe cherry tomatoes, halved lengthwise
– 1 tablespoon minced fresh parsley
In a medium to large skillet, heat the oil over medium heat. Then add the onion and cook until tender, about 5 minutes. Next you should add the cucumber and cook until slightly softened, and that's about 2 minutes. Add the lettuce and season with salt and pepper to taste. Then cook for 1 minute. Add the tomatoes and parsley and cook 1 minute longer and then bam, serve immediately! Makes 4 servings.