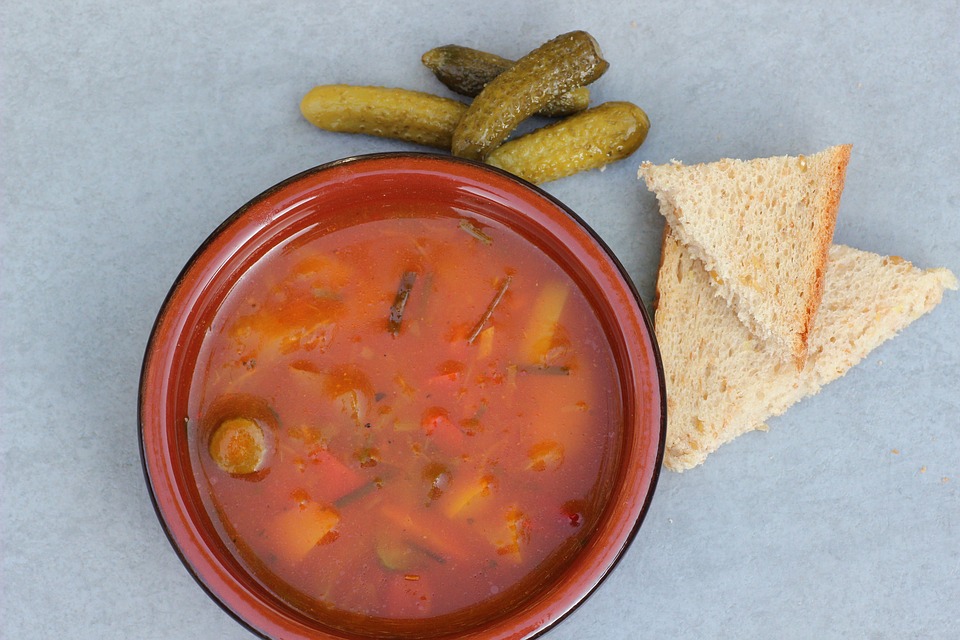 Get your shocked faces ready, because you're gonna need em! I, have never been, a stew guy!!! To me, stews make me think of really thick soup and or what would happen if you left the ingredients out in the sun too long. But not with this one, apparently!
This is the type of stew that sticks to your bones if you're in cold climate, and or make you sweat out the bad as you take in the good in a warmer climate. Clearly I have no idea what any of that means, but don't let that stop you because this is some great stuff!
– 1 tablespoon olive oil
– 2 medium carrots, chopped
– 1 medium yellow onion, chopped
– 1 celery rib, chopped
– 2 garlic cloves, minced
– ¾ cup pearl barley
– 3 cups shredded cabbage
– 1 medium russet potato, peeled and cut into 1⁄2-inch dice
– 1 cup sliced cremini or white mushrooms
– 1 tablespoon soy sauce
– 1 teaspoon dried thyme
– 2 teaspoons dried dillweed
– Salt and freshly ground black pepper
– 3 cups vegetable broth, homemade (see Light Vegetable Broth) or store-bought, or water
– 11⁄2 cups cooked or 1 (15.5-ounce) can white beans, drained and rinsed
Using a large saucepan, heat the oil over medium heat. Then add the carrots, onion, and celery. Cover and cook until softened, about 10 minutes. Add the garlic and cook until fragrant, should take about 1 minute. Add the barley, cabbage, potato, mushrooms, soy sauce, thyme, dillweed, and salt and pepper to taste. Stir in the broth and bring to a boil.
After all that you should reduce heat to low, add the beans, and let simmer uncovered until the barley is cooked and the vegetables are tender, about 45 minutes. Taste, adjusting seasonings if necessary, depending on the saltiness of your broth. Serve instantly! Makes 4 servings.