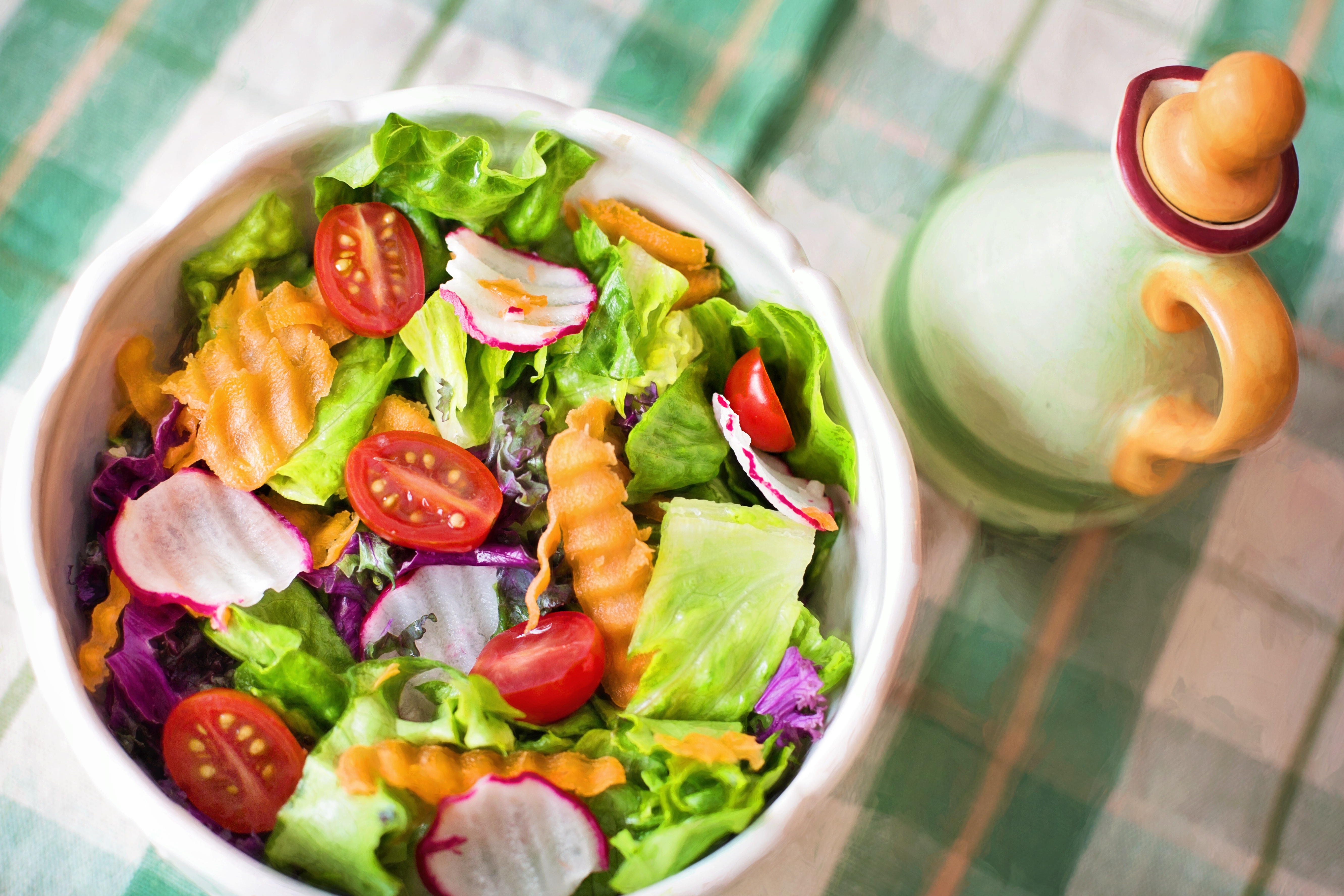 Salads are one of the few foodstuffs tethering me to the vegetable world. I like a good amount of different kinds, at least what I consider a good amount, and this is no different. Normally I consume my vegges in smoothie form, but this way is no problem. I mean come on, kalamata olives? It's over dude.
So this salad gives you a variety of flavor for sure, and if watercress is not available, romaine works too as long as it's coarsely chopped. Don't actually ask me why, and or what watercress is either.
– 3 cups watercress, tough stems removed and coarsely chopped
– 1 medium carrot, shredded
– 1 cup finely shredded red cabbage
– 1 cup ripe grape or cherry tomatoes, halved
– 1 medium yellow bell pepper, cut into matchsticks
– 11⁄2 cups cooked or 1 (15.5-ounce) can chickpeas, rinsed and drained
– 1⁄4 cup halved pitted kalamata olives
– 1 ripe Hass avocado, pitted, peeled, and cut into 1⁄2-inch dice
– 1⁄4 cup olive oil
– 11⁄2 tablespoons fresh lemon juice
– 1⁄2 teaspoon salt
– 1⁄8 teaspoon freshly ground black pepper
– Pinch sugar
Now using a a large bowl, combine the watercress, carrot, cabbage, tomatoes, bell pepper, chickpeas, olives, and avocado and set it aside, but not on the edge of the counter where you might knock it down. Then in a smaller bowl, combine the oil, lemon juice, salt, black pepper, and sugar. So next you have to blend all that, and do so well, and then add it to the salad. Toss ever so gently to combine and then serve… Makes 4 servings.